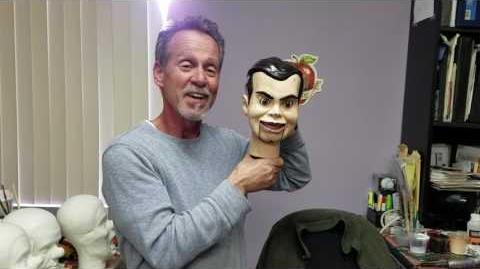 Yes, The Spooky Closet is making a movie Slappy doll, I'm not sure when it's coming, but it's coming soon, and the best part, the paint job was done by Charles Chiodo, one of the Chiodo Bros. Who made the movie Killer Klowns from Outer Space! Freaking Awesome Right!
Ad blocker interference detected!
Wikia is a free-to-use site that makes money from advertising. We have a modified experience for viewers using ad blockers

Wikia is not accessible if you've made further modifications. Remove the custom ad blocker rule(s) and the page will load as expected.