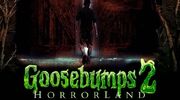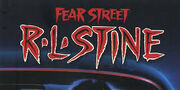 So far, with Goosebumps 2, the story is completed, since R.L. Stine tweeted that from what he heard, the story is amazing.
Amazing huh, so maybe it will be better than the first film! so anyway, we'll be looking forward to seeing more monsters and zombies and ghouls in September 2018!.
What about the Fear Street Movie? well, unlike Goosebumps 2, Fear Street has no release date yet, but here's what we do know.
The movie is going to be an original story, good, also, I 100% doubt that it will do what the first Goosebumps film did, for one, Fear Street will be made by 20th Century Fox, Goosebumps was done by Sony, plus, most of the villains in Fear Street are teenage psychopaths, sometimes ghosts.
It has also been reported that someone has been hired to do the script, Kyle Killen, what a funny name, but one thing, I am really hoping that Fear Street will come out the same time as Goosebumps 2, then I'll have two movie's to look forward to in 2018, and if I'm lucky, maybe I'll do a Halloween double feature!
Ad blocker interference detected!
Wikia is a free-to-use site that makes money from advertising. We have a modified experience for viewers using ad blockers

Wikia is not accessible if you've made further modifications. Remove the custom ad blocker rule(s) and the page will load as expected.