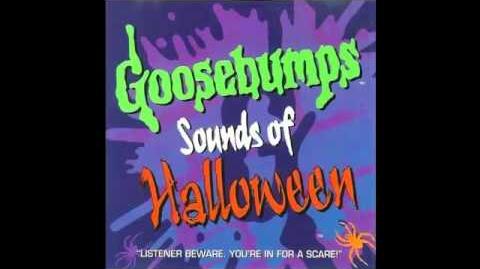 Goosebumps: Sounds of Halloween is a 1996 audio track CD that features various scary sounds, including the season 1 and season 2 themes of the Goosebumps TV Series. The soundtrack is meant to give any house, party, or haunted house a scary Halloween atmosphere.
Track listing
Goosebumps T.V. Theme Song
Ghostly Moans
Thunder Claps
Blood Curdling Screams
Eerie Laughter
Crreaking Doors
Grave Diggers
Bats
Cats
Howling Wolves
Rattling Chanes
Creepy Laughter
Goosebumps T.V. Theme Song
Trivia
Ad blocker interference detected!
Wikia is a free-to-use site that makes money from advertising. We have a modified experience for viewers using ad blockers

Wikia is not accessible if you've made further modifications. Remove the custom ad blocker rule(s) and the page will load as expected.